Pack Bags with A Way Out Ministries
March 24, starting at 6:30pm
We are helping A Way Out Ministries pack bags that they will hand out during their outreach ministries! A Way Out shares the love of Jesus with the most vulnerable in our community: those trapped in exploitation. Come help serve this incredible ministry!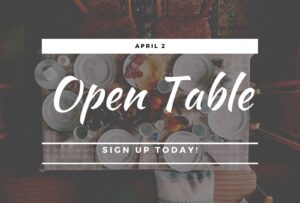 Open Table
April 2
During our Open Table events, families in our church open up their homes for a time of food and fellowship. This is an incredible time to get to know one another more – sign up HERE!
Journey to the Cross
April 7
You are Invited to, "Journey to the Cross," a walk-through Easter experience for families! Join us on Friday, April 7th, anytime between 6-8pm (rotations start every 5 minutes). Your family will discover more about Jesus' incredible life and sacrifice as you journey through an unforgettable, multi-sensory, hands-on experience. Enjoy some delicious refreshments, snap a family picture at the photo booth, and feed the live animals! Each child will also receive a bag of candy. We would love to have you join us!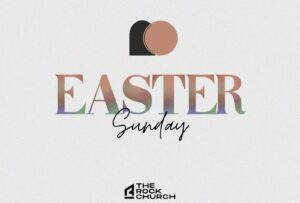 EASTER SUNDAY
April 9
We're saving a seat for YOU this Easter at The Rock Church! At 9:30am we will have coffee, donuts, and a photo booth, and our Easter Celebration Service will begin at 10:30am. Bring your families and come celebrate the Resurrection with us!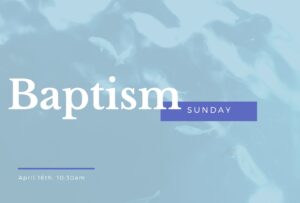 Baptism Sunday
April 16
Baptism Sunday is coming up – if you have not been baptized in water and want to publicly proclaim that you have repented of your sins and received Jesus as your savior, be sure to sign up HERE!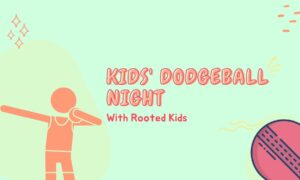 Kids' Dodgeball Night
April 21
Your kids will have a BLAST at dodgeball night with Rooted Kids! There will be FREE food (pizza 🍕) and will be from 6-8pm. Make sure your kids get here!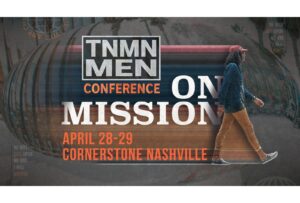 Men's Conference
April 28-29
Men, make sure you sign up for this year's TN Ministry Network Men's Conference! The event will be held at Cornerstone Church in Nashville, TN. Sign up HERE, and if you have any questions you can reach out to Rodney Ford.