THRIVE Student Ministries is a place for students (6th-12th grade) to come to experience God, connect with other students, be encouraged in their walk with Christ, and of course have a ton of fun! Our theme verse comes from John 10:10 – "I have come that they may have life, and have it to the full."
It is our goal to help students not just 'survive' life, but to THRIVE in everything they do. We know the only way that can happen is through a relationship with Jesus Christ!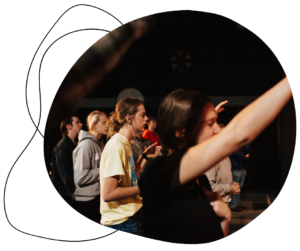 Wednesday Nights
Thrive nights give students a safe place to belong, connect with other students, and most importantly connect with God! We do this through worship, messages, small groups and activities.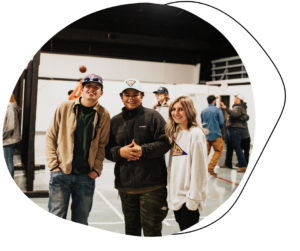 Sunday Mornings


Sr. and Jr. High Connect Hour | 9:30am
Sunday morning Connect Hour is a unique opportunity for students to be discipled in a smaller setting. Pastor Chase teaches this class and uses group discussions to give students the opportunity to ask questions and build their faith.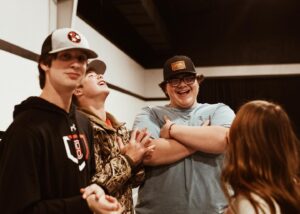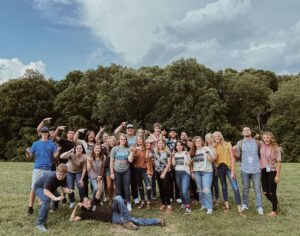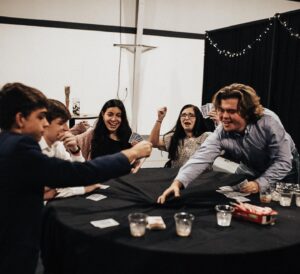 What Students Are Saying:
"I feel very safe and loved at Thrive! I trust them and know if I ever need anything I can always come there for help. I love worshiping and all the activities are awesome! Love getting to hear the Word from Pastor Chase – he is very relatable. He understands we aren't perfect and accepts us without hesitation."
"Thrive has made an impact on me by bringing me close to the Lord and helping me see who I can really be by becoming closer to Him. Thrive is a family. People want you to be there and it feels like home."
"Thrive to me is a family. We all love each other and push each other to grow stronger in the Lord every week. Pastor Chase and Mrs. Kate pour into us and teach us to be godly examples in our school and everyday lives, and how we can tell our friends about Jesus."